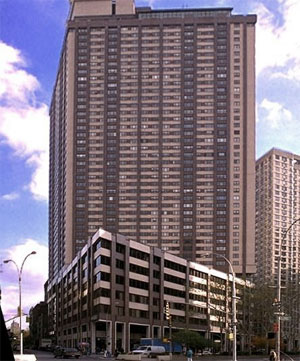 Welcome to the
One Lincoln Plaza Condominium

Website

If you are a Homeowner or Resident of the One Lincoln Plaza Condominium and visiting this site for the first time, you must register and sign in to access the resident services section and take advantage of the resident classifieds.
About One Lincoln Plaza Condominium
The Upper West Side is home to a number of fine Manhattan real estate options, but no condominium is more desirable than the post-war One Lincoln Plaza. Located at 20 West 64th Street, the apartments for sale are filled to the brim with luxury including first class amenities that catapult the condo to the top of Manhattan's real estate hierarchy.
Each of One Lincoln Center Plaza's 655 units are exquisitely detailed. Parquet floors, insulated windows and oversized closets provide plenty of sun drenched living space for residents. The apartments are equipped with individually controlled air-condition and heating systems. The tradition of luxury continues in the gourmet kitchens which are outfitted with Euro-style cabinetry and high-end appliances. Ceramic tiles pave the bathrooms and residents can relax in oversized tubs.
One Lincoln Plaza's most unique amenity is the private fitness center and spa located on the top floor. It features workout rooms, swimming pools with sliding roofs, saunas and separate facilities for men and women. Terraces, sun decks and promenades give the condominium a comfortable atmosphere. There is also a 24 hour concierge service and valet access.
The most desirable feature of One Lincoln Plaza is its proximity to the sophisticated culture of New York City. Lincoln Center, with all its cultural pleasures, is located right across the street from the Upper West Side address while Central Park is just feet away. Despite competition from new residencies, One Lincoln Plaza continues to rank as one of Manhattan's best condos.